Sway bars are not only for performance muscle cars
Upgrading or adding a sway bar can have the greatest impact on how your muscle car handles and preforms. In many cases it can be the best bang for your buck. During the 60's sway bars were optional equipment. Not having a sway bar can greatly affect your vehicles handling. Without it you experience what is called body roll when corning as the downward force from one wheel to the other shifts. A sway correct this issue by using torsional twist to apply force for a more even planting of the tires. PST offers a full line of both solid and tubular sway bars for GM, Ford and Mopar Muscle Cars of the 60's, 70's and 80's. Front and rear bars are available as well as adjustable sway bars for the customer that would like a custom ride. Call 1-800-247-2288 or visit www.p-s-t.com for a complete list of applications.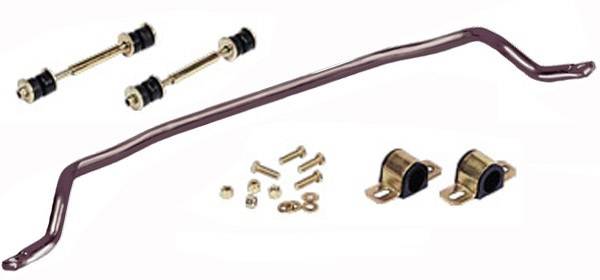 Reader Comments (0)
Post Comment
You must login to post comments.